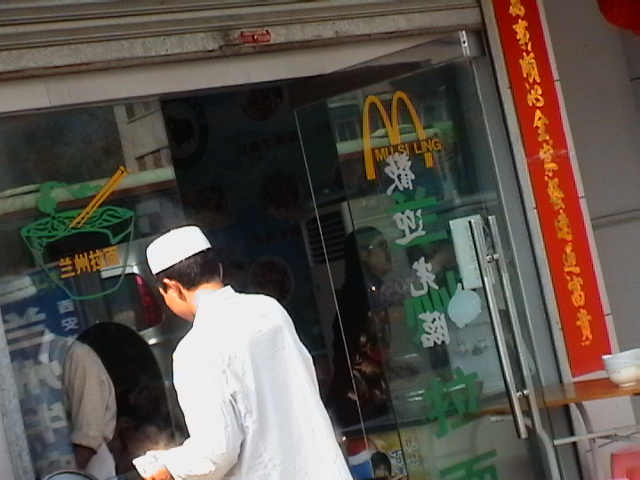 The owner of this small Hui Muslim noodle restaurant in Ningxia Province advertises his service by appropriating the McDonald's corporate logo - the Golden Arches.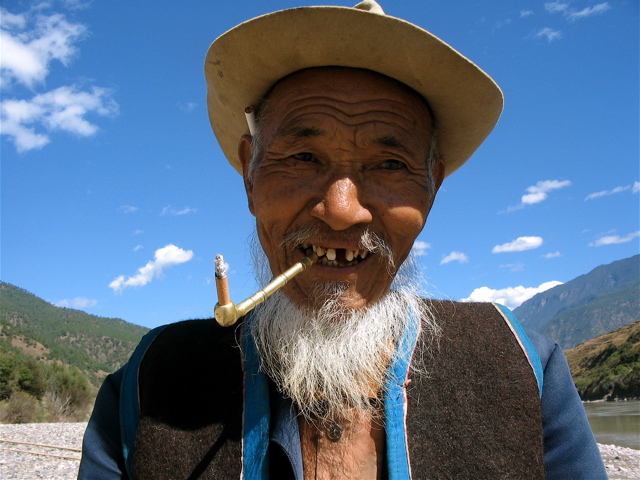 To consume is to appropriate. This Naxi elder in Lijiang, Yunnan Province, smokes his cigarettes the local way - through the use of a traditional pipe.
When mirrors were first imported into China during the 1880s, they were quickly appropriated as replacement spirit screens, used to scare away demons. Made of glass, they were considered much brighter and clearer than the local ones made of copper or tin. Many homes throughout southern China, like this one in Shunde, Guangdong, continue to use mirrors for this purpose, placing them above their doorways for protection.
The presence of Western cartoon characters like Snoopy and friends in this 500 year old Buddhist temple of Xishan, in Shunde, may look to some like a classic example of cultural vandalism - of the subjugation of one culture by another. What has taken place instead though is the appropriation of Snoopy and friends, exploited in a culturally specific way to reflect the strong entrepreneurialism common among the organisers and advocates of Chinese Buddhism. The Buddhist monasteries of China, which have always been commercial ventures, now rely increasingly on the profits from tourism rather than from the pressing of oil seed or from the milling of grain. The hosting of a Snoopy exhibition during the Golden Week vacation period is in many ways a continuity of culture, not a change, designed to get people through the gates, the purpose little different from that of holding a more traditional festival - the bright colours of a Buddha's birthday.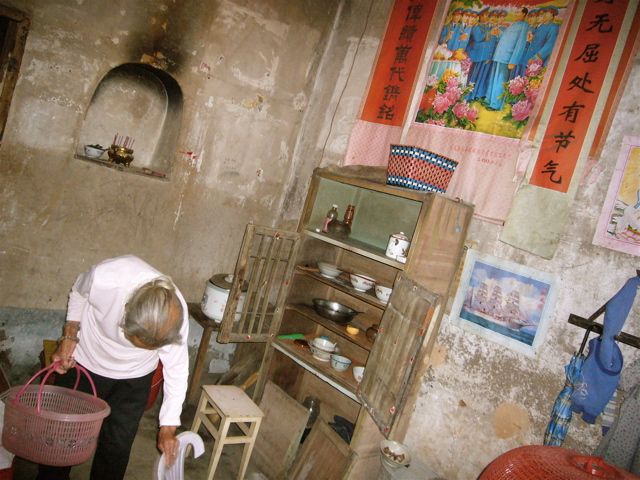 In many homes throughout rural China (like this one in Yongding County, Fujian) you will find posters of Chairman Mao hanging on living room walls. The cult of Mao was originally initiated by the government for political purposes during the Cultural Revolution of the 1960s, but has now been revived by the poor, who seem to have appropriated the Chairman's image for their own purposes. His face, I have noticed, can often be found hanging from car mirrors, his head used as money boxes, his smile on watch faces. People cling to his image for good luck, just as Buddhists for centuries have decorated their homes with statues of Guanyin, the Goddess of Mercy, or of Chan Chu the money frog.
COMMENTS